Additional events and special services Click here for details
---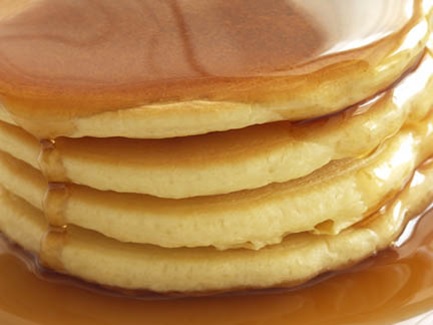 Free Pancake Breakfast

Saturday, May 20, 2017 (9 - 10am)
start your Victoria Day weekend with some good food and good fellowship
---
Special Event

What is a Basic Income Guarantee?
an information session



- led by the Kingston Action Group for a Basic Income Guarantee
- hosted by the Crossroads Outreach Committee

Wednesday, May 24, 2017 (7 - 8:30pm)
- the Ontario government will soon be launching a pilot project. Come find out what's involved why this matters to anyone concerned about poverty in our communities
---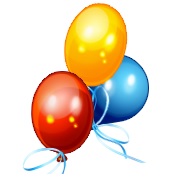 Annual Picnic and Fun Day

Sunday, May 28, 2017
(following 10:30am worship service)

potluck lunch (bring finger foods - sandwiches, fruit & veggie trays, chips etc)

- face painting, fish pond, ice cream, crafts, Wii, water balloon toss

- join the fun - wear a picnic hat for a chance to win a prize!

---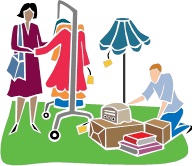 Rummage, Bake and Plant Sale
Saturday, June 3, 2017 9am - 12noon

Looking for hidden treasures? Some foliage for the house or garden? A tasty treat? See what we have!

---

Congregational Meeting

Sunday, June 4, 2017 (following 10:30am worship)

This meeting is called to accept the report of the Joint Needs Assessment Committee (JNAC). The report begins the process of filling the ministerial vacancy resulting from Rev. McAuslan's retirement this June.

---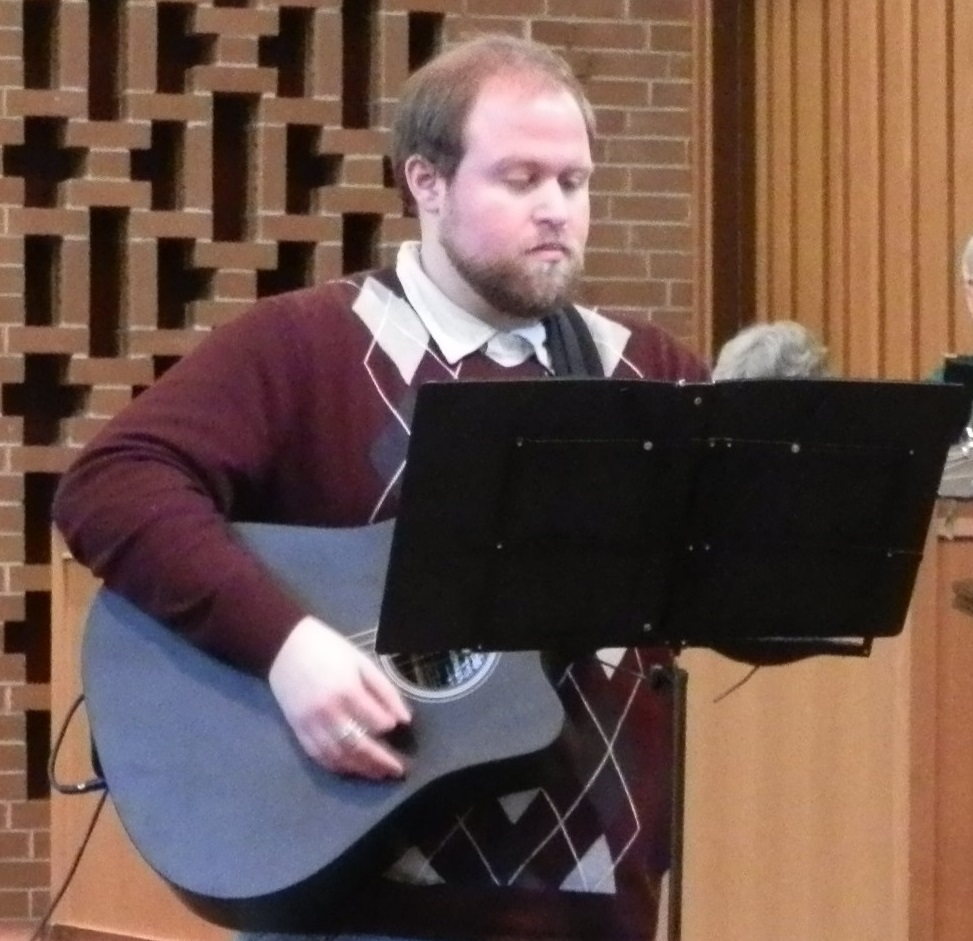 New Sounds in Worship
Come join us as we make our 10:30am Sunday worship accessible to all ages with an approachable contemporary style. Our alternative music ensemble features Tyson Sullivan and Cam Moses on acoustic guitar joined by woodwinds, and keyboard.

Next appearance - Sunday, May 28, 2017

Warm-up music starts at 10:20am


If you're an instrumentalist, why not consider joining our group?
Contact Allan (ab25@queensu.ca)


---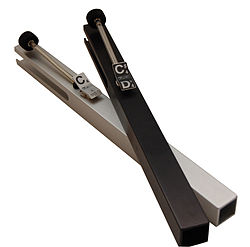 Music Notes
Hand chimes featured in worship at Crossroads

Listen here! Recording date:

Sunday, December 18, 2016 - "Still, Still, Still"

Sunday, March 6, 2016 - "Let All Mortal Flesh Keep Silence"

Sunday, May 1, 2016 - "Simple Gifts"

Click the speaker icon to hear the Chancel Chimes!

Choir Anthems
Sunday May 8, 2016 - "Love Alone Unites Us" (Ron Klusmeier ©1990)

---
Easter 2017 Newsletter now available online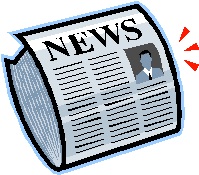 Click here to view our latest newsletter.

---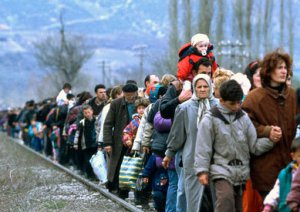 Refugee News

Crossroads is a partner in the West Kingston Refugee Partnership (WKRP). Our church is working with the Islamic Centre of Kingston and Edith Rankin, St. Andrew's-by-the-lake, Cataraqui, and Cooke's-Portsmouth United Churches to help bring at least two refugee families to Kingston and to raise funds and provide support as they establish themselves in our community.
June 2016 update: The first refugee family has now arrived in Kingston.

Click here for more news on this project.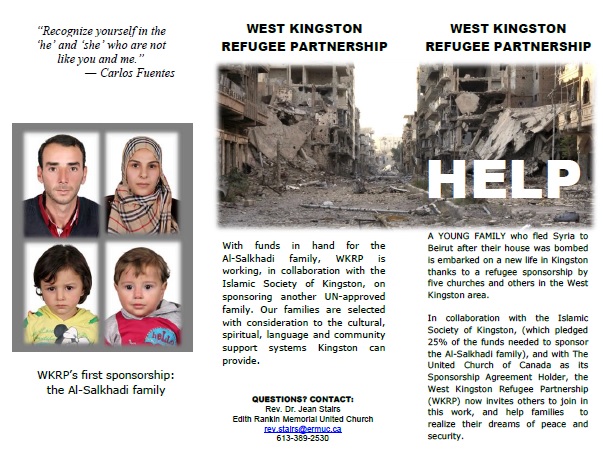 click here for brochure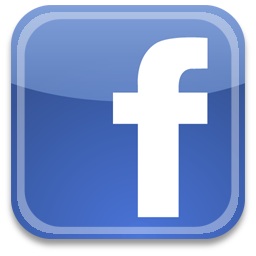 Follow us on Facebook
---
SUNDAY WORSHIP:
10:30 a.m.


wheelchair accessible



hearing assistance available

Youth Worship classes and
Nursery Care
For details click here

---


New worship songs from Crossroads
View and listen to original hymns/songs and lyrics heard from time to time in our worship

---
Click below if you:


---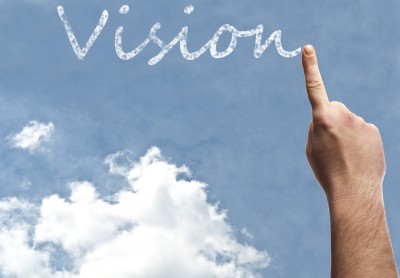 Final Report of the Visioning Group
Click here for details
---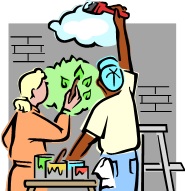 Volunteer opportun- ities at Crossroads
Click here for info
---

photo tour of the church
---
About the season:
Easter

When:The Easter season lasts for 50 days following Easter (PLUS the 7 Sundays during this period), and ends on Pentecost, the birthday of the Christian Church (this year on June 4, 2017).
Meaning: Uncertain, although "Easter" may derive from the Anglo-Saxon word for "spring" (Eostre), the time of year when Easter occurs.
Colour: White or GOLD
Event: Celebrates the resurrection of Jesus Christ, and reminds us that death does not have the final word. It is a time of renewal as we celebrate the ongoing work of God in the world, which comes alive through God's people.

---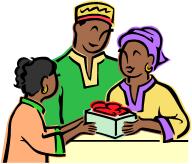 Does your group need financial assistance?
click here!
to find out how our
outreach committee
can help.

---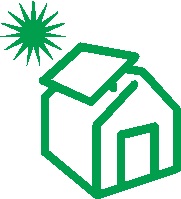 Green at Cross- roads
click here to find out more about green initiatives at Crossroads, including our 10kW solar array as we live out our commitment to "Live with respect in Creation"