Home Page

About us

Our location

Staff

Upcoming events

Links

Youth

Group Life

Rental Info

Online Worship

Crossroads United Church - OUTREACH JUSTICE ADVOCACY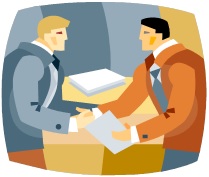 Crossroads seeks to be a generous and caring congregation; a congregation that works well together and works collaboratively within the Kingston community.
The Outreach, Justice & Advocacy team consists of volunteers who who work on behalf of the congregation. As part of the congregation, the Team is action-oriented, working together to achieve goals.
Some of the activities the Outreach, Justice & Advocacy team is currently involved in include:
Stewardship of the Crossroads Outreach Donation Budget
monthly food voucher gift card distribution
Promotion of the Mission and Service of the United Church of Canada
Bringing attention to social issues in the community
Cooperation and support with other congregations and groups in the community (e.g., the Salvation Army's Bread of Life and Christmas Hamper programs)
In the past, we have also participated in the West Kingston Refugee Partnership (WKRP), which is worked with the Islamic Centre of Kingston and Edith Rankin, St. Andrew's-by-the-lake, Cataraqui, and Cooke's-Portsmouth United Churches to help bring two refugee families to Kingston and raised funds and provided support as they established themselves in our community.

If you would like more information on what we do, please check out our handbook. If you are interested in joining our team, please email us at admin@crossroadsunited.ca or leave a message at 613-542-9305.