Home Page

About us

Our location

Staff

Upcoming events

Outreach

Links

Youth

Group Life

Paterson Bursary

Rental Info

Online Archives


Crossroads United Church - ONLINE WORSHIP PACKAGE
Worship for Sunday February 7, 2021
You are invited to join in a live "Congregational Check-in" between 9:30 and 10:30am on Sunday

This morning we are pleased to have Rev. Evelyn McLachlan, lead us in worship and preaching while Rev. Judith takes a much deserved study break. Rev. McLachlan will be joining us on our Congregational Check-in (link is below) and will also be back NEXT Sunday (Feb. 14)

Click here to access

Then follow the 50-minute worship service we have prepared below.




---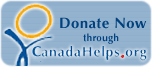 Donate online here to sustain Crossroad's ministry!
---
Archives
Click here for archives of previous online services

---
Other worship resources
United Church Congregations offering Sunday worship in online spaces


(click image above for link to interactive map)