Home Page

About us

Our location

Staff

Upcoming events

Outreach

Links

Youth

Group Life

Paterson Bursary

Rental Info

Online Archives


Crossroads United Church - ONLINE WORSHIP PACKAGE
Worship for Sunday June 6, 2021
Crossroad's 11th Anniversary
You are invited to join in a live "Congregational Check-in" between 9:30 and 10:30am on Sunday
Click here to access

Then follow the 50-minute worship service we have prepared below. Today we welcome Rev. Dr. Nadene Grieve-Deslippe as our guest preacher. Rev. Nadene and Rev. Laurie McKnight-Walker shared the responsibility of "birthing" Crossroads as a new congregation arising from the merging of Queen St. United and St. Margaret's United in 2010. Also joining us today is vocalist Susan Lew.
Hear the message, sing along with the songs, if you would like. Follow along in a way that works for you. Together we are united in worship.



sermon: "Roots and Wings"

---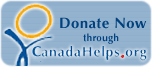 Donate online here to sustain Crossroad's ministry!
---
Archives
Click here for archives of previous online services

---
Other worship resources
United Church Congregations offering Sunday worship in online spaces


(click image above for link to interactive map)